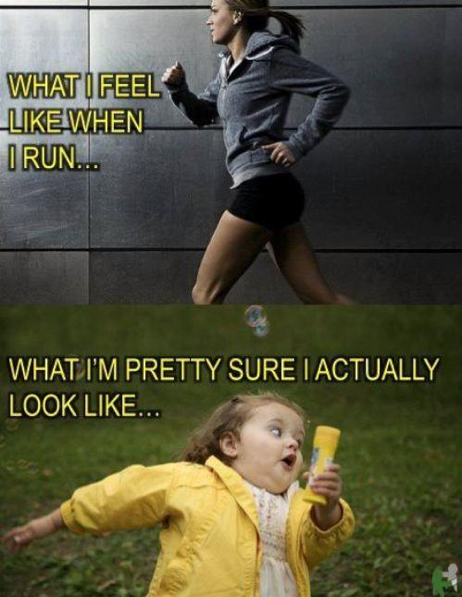 The Key to a Good Race Photo? Coordination. Have you ever looked at your race photos and thought to yourself, "WOW. How did I even finish my race? My body seems to be moving in every direction except forward!"  Make your next set of race photos look more graceful by improving your coordination.
When most people hear the word coordination they think of "hand-eye coordination." These individuals are not wrong. However, when we speak of coordination in the context of running we mean being able to orchestrate the muscles, joints, tendons, and skeleton to execute the desired movement. We develop coordination through challenging our proprioception, kinesthetic awareness, and nervous system.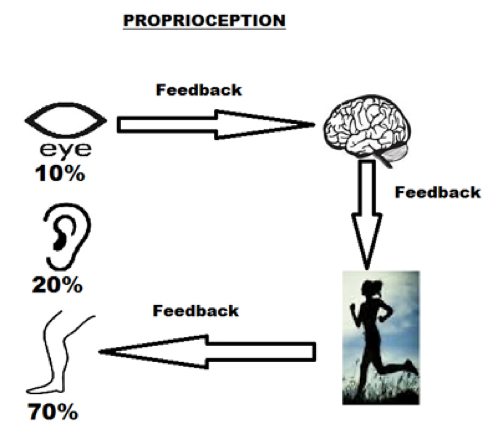 Proprioception is the mechanism that allows us to know where our body is in space. For example, if you were in a pitch-black room, you would still know where your hands were without having to look at them. Kinesthetic awareness is similar to proprioception but allows us to sense body movements. These mechanisms work by transferring information from our muscles and joints to our brain.
Most individuals have underdeveloped proprioception and kinesthetic awareness and are over-reliant on their visual system to activate their muscles. To test this, balance barefoot on one leg with your eyes open for 30 seconds. Now try the same thing with your eyes closed.  If you fell over as soon as you closed your eyes, you are over-reliant on your visual system and lack proprioceptive awareness from your muscles and joints. If your muscles and joints aren't sending appropriate data to your brain, it makes it extremely challenging for your brain to coordinate efficient movements. Lack of efficiency implies that the wrong muscles will be recruited during a movement which will lead to a lack of stability and power. All of these things combined can lead to a higher probability of being injured while running.
In addition to building proprioception and kinesthetic awareness, you can improve coordination by developing neural pathways. The brain and spinal cord make up the central nervous system. Nerves that enter and exit the spinal cord run to every muscle in your body making up the peripheral nervous system. You can improve these pathways from your brain to your muscles by movement repetition or muscle memory.  The more you perform a movement, the stronger and faster the communication from your brain to your muscles will be. Running is a high impact exercise. In order to improve the neural pathways without the increased loading rate of running, perform parts of the running motion in less impactful ways. For example, perform three rounds of butt kicks, skips, and high knees for 15 to 30 seconds each, three to five days a week. These exercises look very similar to running without the same loading rate. Meaning, you can improve your pathways for running and enhance your coordination with less strain on the body.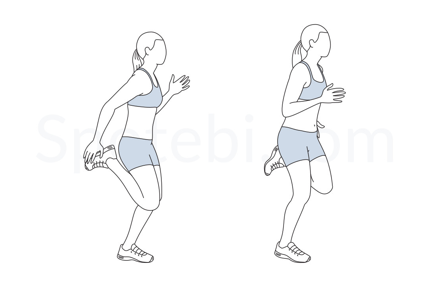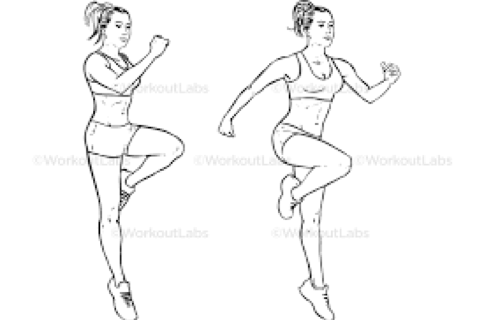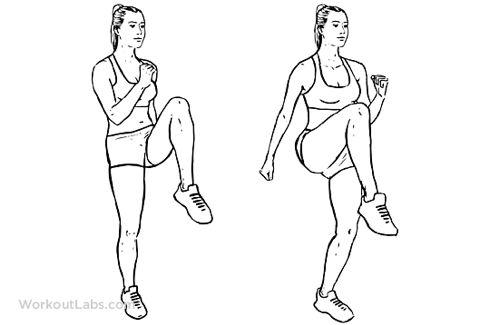 Thank you for taking the time to read our RunLab™ Blog! We hope that you use this information to run more injury free and to optimize your running performance.
For more information about the RunLab™ team and to get your running stride analyzed by one of the preeminent gait specialist teams in the country, please visit WWW.RUNLABAUSTIN.COM
Outside of the Austin area? You can still have your running stride analyzed by one of the best teams in the country. Just visit WWW.RUNLAB.US to see where our partner filming locations are based or choose the self-film option.
RunLab™. Helping runners help themselves.
ABOUT LORIN WILSON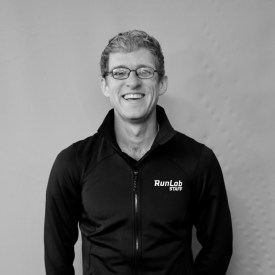 Lucky enough to be a part of a great running program in high school, Lorin not only went on to win the 2007 Texas 4a State Championship in the mile but also went on to earn a track scholarship to the University of Texas at Austin. Lorin graduated from the The University of Texas at Austin with a major in Exercise Science and a minor in business. While still attending UT, he began coaching distance running at St. Stephen's Episcopal school where he would coach student-athletes to break school records in the 400 meter, 800 meter, 1600 meter, 3200 meter, 5000 meter, 4×400 meters, and 4×800 meters. After graduating from UT and during his aforementioned tenure at St. Stephen's, Lorin also worked for the local Austin non-profit Power For Parkinson's as a fitness instructor, which provides free fitness programs for individuals with Parkinson's disease. No longer a trainer at Power For Parkinson's, Lorin does fundraising campaigns for Power For Parkinson's. During this period he also started BlueSky Running LLC, which provided on-site Yoga programs for employees of the Austin Independent School District (teachers, administration, bus drivers etc).
Lorin has the following physical training certifications: National Academy of Sports Medicine (NASM) Certified Personal Trainer, Performance Enhancement Specialist (NASM), Corrective Exercise Specialist (NASM), Senior (elderly individuals) Fitness Specialist (NASM), Fitness Nutrition Specialist (NASM), RunLab Clinical Gait Specialist, USA Track & Field Level 1 Coach, and a USA Yoga Alliance 200 Hour Certified Yoga Instructor certification earned while studying in Rishikesh, India. Lorin is a MBA Graduate with an emphasis in Accounting from Texas State University. He was also the President of the Texas State MBA Student Association and a Future Texas Business Hall of Fame Scholarship Recipient.
Lorin has a marathon best of 2:37:05 (5:59 per mile pace) run at the 2011 Los Angeles Marathon. He ran his first 100 miler in 17 hours 30 minutes (10:15 per mile pace) in Flagstaff, Arizona in September 2018. He ran the 2019 Boston Marathon in 2:37:59. He also has three top 10 finishes (5th, 7th, and 10th) in the Capital 10,000, the largest 10k in Texas, with the latest two being 2016 and 2017. Lorin looks forward to working towards his goal of making high-quality fitness accessible to everyone while he continues to train for 100 mile races.

LEARN MORE:
RunLab™ Podcast RUN.
RunLab™ YouTube channel